Synopsis
When Bill finally proposes marriage to his girlfriend, Laura, she invites their closest friends up to a mountain cabin to share the great news. But even before Bill can unpack a suitcase, he becomes consumed by doubt and fear. Is he really ready for marriage?!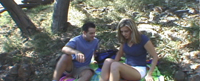 The guys go fishing to discuss life and logic, and Bill's doubts only get worse. As if that weren't bad enough, the women have a meeting of their own and begin to rate their mates.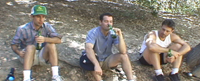 What should have been a romantic weekend in the woods begins to spin out of control as everyone begins to question their own relationship in this fresh, unforgettable comdy about modern love!